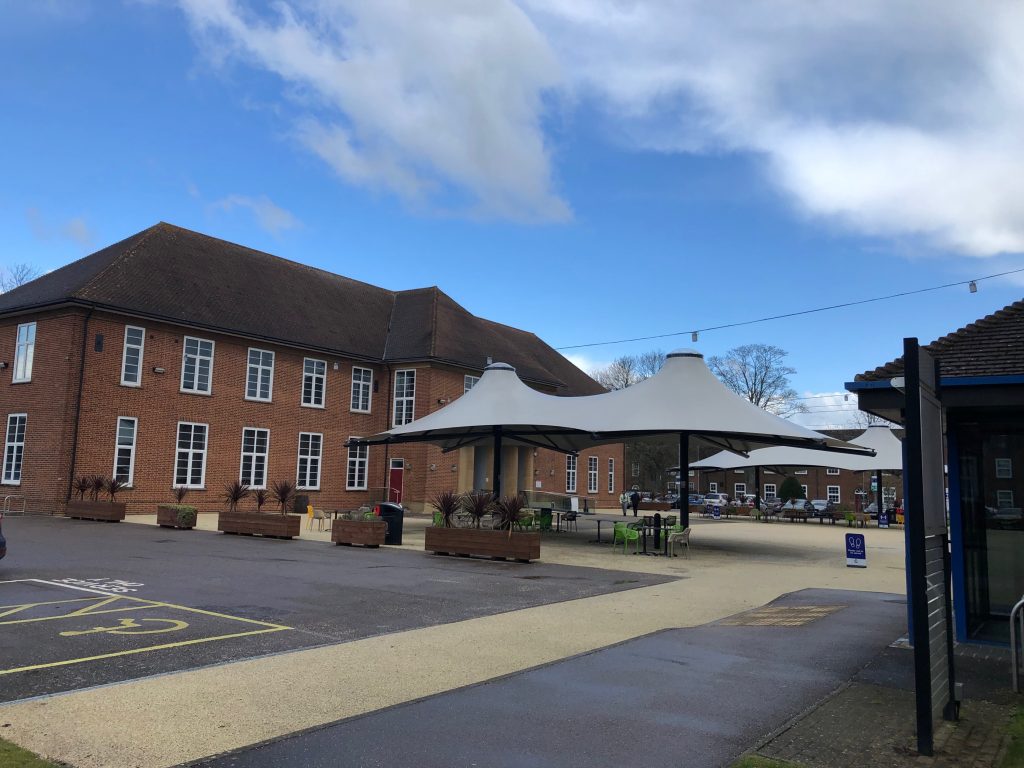 Last week, we held our researchers' workshop.  Although this was the second time the researchers had all met each other, it was our first trip down to Cranfield.  
Although Cranfield is nearly 200 miles from Lancaster, it is remarkably easy to get to, being situated on the West Coast Main Railway Line.  We all managed to get the correct bus to the university from Milton Keynes and were there in around 3 hours.
The first thing that struck me was how lovely (and rural!) Cranfield's campus is.  Originally an RAF base and then established as the College of Aeronautics in 1946, the many surviving buildings from this era give the campus a lot of character.  
The next morning, we met with our Co-I colleagues there for the first time.  After speaking to colleagues online for the best part of a year, it was great to finally meet many of them in person!  We spent a lot of the day touring some of the facilities on campus and it was clear that although many of the buildings are historic, the research that goes on inside them is absolutely cutting edge.  The impressive testbeds we visited included the impressive testbeds at Cranfield including Digital Aviation Research and Technology Centre (DARTeC Centre) and The Multi User Environment for Autonomous Vehicle Innovation (MUEAVI).
My personal favourite was the DARTeC Centre, which doubles up as Cranfield's airport.  On our tour, we learned how the facility is working on the integration of drones into civilian space, how to increase the efficiency of airports, developing secure data communication infrastructures for shared airspaces, and increasing the self-sensing technologies on aircraft.
After this full day of tours and informal networking, we all met for dinner at Mitchell Hall on campus.  The next day the researchers went into London to continue their discussions about collaborative working.  Unfortunately, I couldn't join them for this part of the workshop as I needed to chair our annual Research Activity Group Meeting online.  However, I found the visit extremely worthwhile and look forward to returning again soon!