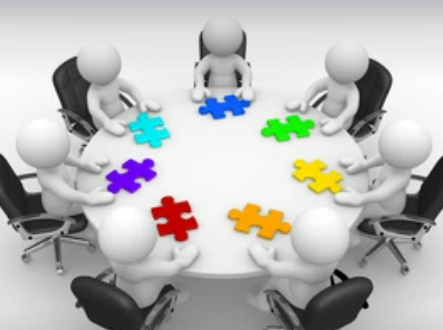 The TAS-S ESG this year was our first major face-to-face event with our stakeholders after the pandemic (the two previous ESGs were held online). Organising an in-person meeting for the first time in over two years reminded me of some of the challenges that are addressed "behind the scenes" and how important it is to start exploring options as early as possible. 
Challenge 1:  The venue
The first challenge was to find a venue in central London which offered a large meeting space plus breakout rooms for our poster sessions. I visited some really great venues but most of them just didn't feel "right" for this particular event.  Mainly the room was just too small or the flow of the breakout rooms meant that our delegates would have had to split into smaller groups. I'm also a strong advocate for natural lighting so rooms with windows are a must for me!  My search led me to 11, Cavendish Square just off Oxford Street and I knew straight away that it was the right venue for this event. It was just 5 mins on the tube from Euston and offered all of the space (and more) that we needed.  In addition, I also discovered Ponti's Italian Restaurant, which was a 2 minute walk from the venue.  We enjoyed a delicious post-event meal there for our Co-Is and speakers, followed by a very short walk back to the tube station.  As every event has its own particular requirements, it just goes to show how important it is to take the time to research and visit venues in advance of booking.  
Challenge 2:  Accommodation
Surely finding accommodation in central London wasn't going to be an issue?  Well, the important thing to bear in mind is that we wanted a venue where all of our delegates could stay together and one which offered a restaurant on site, due to some of our colleagues arriving late in the evening. For such a big group, there is only one thing to do and that is to book early! Thankfully, as our event was mid-week and just after Easter, there did seem to be quite a few options. However, I can't stress how important it is to get the accommodation booked as early into the process as possible.
Challenge 3:  Transfer to Cranfield
As the second day of the event focussed on demos and talks at Cranfield University, near Milton Keynes, there was another challenge:  how to get over 40 delegates to rural Bedfordshire by 10am?  As we were staying just opposite Euston station, the obvious answer was to go by train. However, at that time, there were train strikes being announced every month or so and there was a very good chance that they could have potentially fallen during out event. In addition, we would need to ensure that there were enough taxis available for the transfers to and from Milton Keynes railway station. Given these issues, I explored the options of booking a coach from central London and back. This worked really well and our 8.30am pick up was just outside of our hotel. The transfer worked well, so well in fact that we arrived at Cranfield slightly earlier than expected so had an extra coffee break!
Hopefully this gives an outline of just some of the things that need to be considered when organising events and how diverse the job of a Project Manager is!