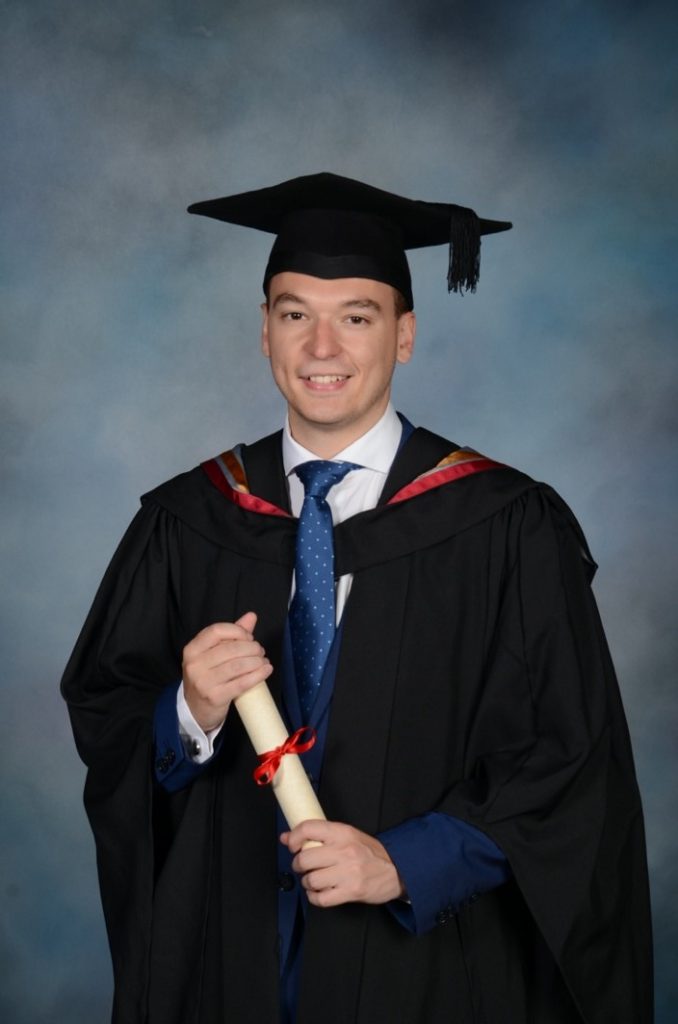 Not that long ago, when I was at high school, I was convinced I wanted to always wear a suit to work, argue to prove the impossible in court as a lawyer, and perhaps even jump to politics back in my hometown (Madrid, Spain). Little did I know that shortly after when I was taking my International Baccalaureate diploma, my maths teacher who was also a freelance web developer, would introduce me to the world of coding and that I would love it so much.
I did already have an interest in computers. I was that kind of student at school who the teachers would ask for help with anything tech related, and I would often explore different areas of computer science, such as editing a game to add some mods, or even some very basic hacking. However, I always thought Computer Science would be too much for me. Perhaps because everyone would tell me how difficult it was, or how much dedication you need to be decent at it. Nevertheless, I have always been very curious and wanted to try everything that I could. So when my maths teacher came to me and offered to teach me some basics around JavaScript, HTML, Angular js, etc., I was very happy to give it a try.
From then onwards, I started being more curious and created my own webApps, the first one I did was a kind of online library for my school. I played around with Arduino, and even did some very basic projects with Neural Networks, such as the very well-known MNIST digits. I then knew I no longer wanted to be a lawyer. I instead wanted to pursue a degree in Computer Science and decided the UK would be a better place for me to do it as I felt it was better taught than in Spain.
Parallel to that, on the summer after finishing school and right before coming to university, I got my first job, just because I felt like I wanted to work and earn my own money. It was a pretty simple HR assistant role, making photocopies, spreadsheets… However, I realized some parts of my job could very easily be automated and transformed into webApps for the employers to use, so I created an app for one of these tasks. It was quite successful, so I then got promoted and continued working part-time as a software developer there until June 2021, when I took an 8-week tech developer internship at Barclays Bank in Manchester.
At the same time, I was moving on from my second year of Computer Science to my third year, so I had the chance to start looking into my interests for Deep learning by working on my Third-Year project, which I did on hand image analysis for biometric identification. There I discovered my real passion for research on AI, which I materialized in a very good result on my project, from which I managed to publish my first paper: "Person identification from fingernails and knuckles images using deep learning features and the Bray-Curtis similarity measure", and hopefully a second paper that is in progress.
For these reasons, I decided that going straight into industry to work as a software developer wasn't really what I wanted to do, but rather continue working on Deep learning, autonomous learning, evolving systems, and explainable deep learning, for which I joined the TAS-S project as a PhD student. As part of this project, I believe I can not only fulfil my passion for this research, but also contribute to better, more secure autonomous systems with the help of all the wonderful and talented minds that already contribute and maintain this project.